Read650 is back!
More than a year after the first coronavirus lockdowns began, Read650 returns to the stage at 12:30 p.m. Wednesday, July 7, for the Bryant Park Reading Room series, located right behind the New York Public Library.
The one-hour show will feature a cast of nine writers performing audience favorites previously featured on the Read650 stage and in its print anthologies. My essay is called "In Vino Veritas," and in 650 words, I grapple with the question of whether the Latin saying, "In wine, truth," is, in fact, true.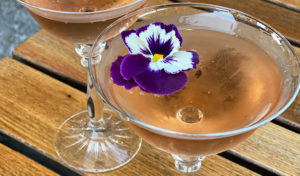 Certainly, writers have strong opinions about drinking. Dorothy Parker famous declared that she'd "rather have a bottle in front of me than a frontal lobotomy." Patricia Highsmith believed that alcohol made her "see the truth, the simplicity and the primitive emotions once more." Carson McCullers claimed, "Next to music, beer was best," while Ernest Hemingway said, "I drink to make other people more interesting."
The problem is, all of them were alcoholics. So … it's complicated. Come hear my thoughts on the subject—along with eight other terrific writers reading their essays on topics ranging from dads and cars to New York City and summer jobs.
The event is free and open to the public. If you can't make it to the park, check out my essay in the Read650 anthology, At the Bar: True Stories of Whiskey, Warmth, and Welcome. Or watch the live reading from the 2018 performance here.
Hope to see you in the park!