Way back in 2009, when I started training to be a docent at the Met, I knew I would learn a lot about art, including pictures like the incredible Rembrandt self-portrait above. But I never expected to make a new set of BFFs like the ones I had when I was young. The kind of friend who knows you so well she can finish your thoughts, who's willing to stand in line for hours to score free tickets so you can see Shakespeare in the Park.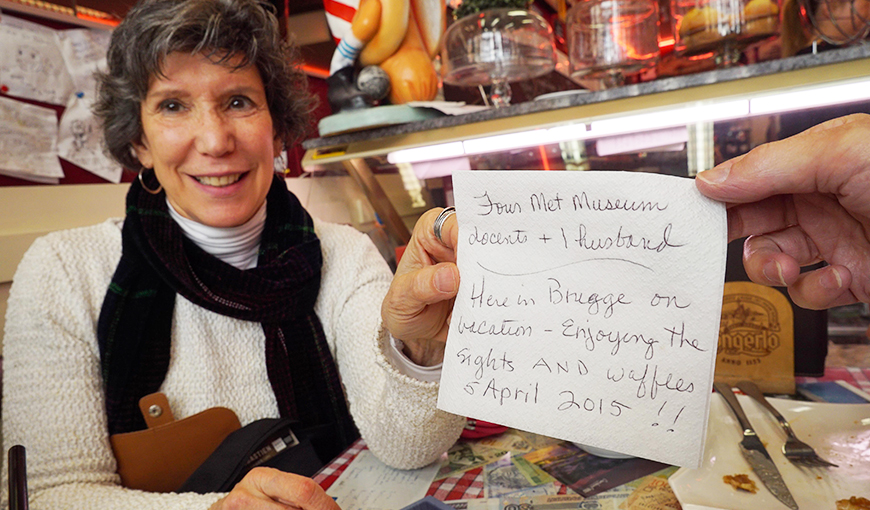 I wrote about these amazing women and our adventures in the world of art in an essay called "Susan's Rembrandt," which is now online in Smoky Blue Literary and Arts Magazine. To access, go to www.sblaam.com and click on the magazine cover. On the next screen, click the full screen button (bottom right below the cover) to get a more readable view. The story begins on page 94.
Feel free to share the link on your social media and with your own BFFs!