This week, I've been thinking about her more than usual—not just because Sunday is Mother's Day but also because I just watched the new PBS documentary on Amy Tan.
Tan's relationship with her mother was troubled, as was mine. When the writers forum Read650 put out a call last year for true, 5-minute stories about mothers, I accepted the challenge.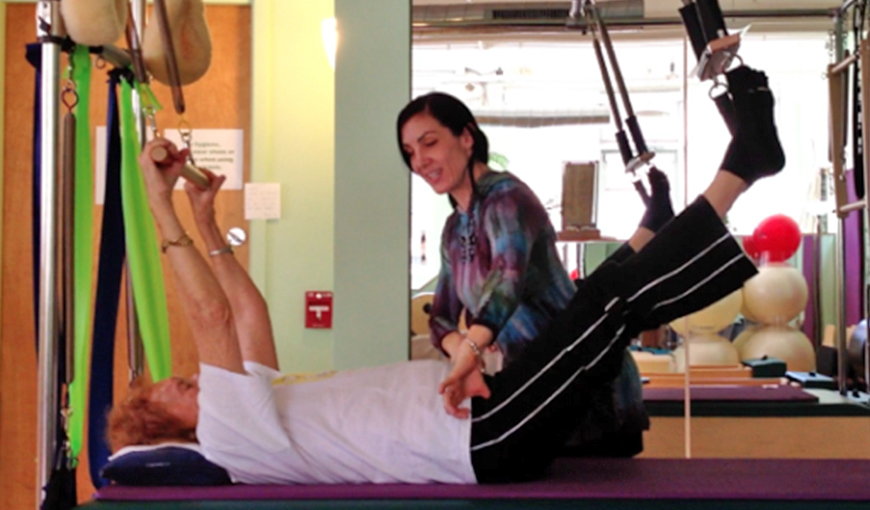 My essay, The Best Student, was about my mother's late-life love affair with Pilates, which she took up in her 70s and practiced religiously until three months before she died in 2015, a few months shy of her 89th birthday.
To her, it was catnip, I wrote. All her life she'd operated at a frightening level of physical intensity: five kids in eight years, a big house and garden, schlepping boxes and moving sofas in the family furniture store. She played hard too—tennis, skiing, step aerobics, yoga. She had toned upper arms long before Michelle Obama made it cool.
Ma was a writer too, although not a published one until the latter part of her life. Still, for as long as I can remember, she'd dash off clever poems for every occasion and write long, newsy letters to family and friends about her latest adventures in the garden, kitchen, and on trips with my dad.
After he died, she enrolled in creative writing classes and set her mind to writing her own life story, but as thinly veiled fiction—just as Tan did with her bestselling novel, The Joy Luck Club.
From Joy Luck to Little Women, Pride and Prejudice, and countless others, you can't go wrong writing and reading about mothers and daughters. Check out my essay—and the whole anthology, On Mothers: True Stories of Laughter, Longing, and Love—on the Read650 site.