In the winter of 2020, when lots of New Yorkers were booking flights to the Caribbean, Stan and I went to Nashville. For that, you can blame Ken Burns! At the time, we were watching his multi-part documentary on country music, and we felt an irresistible urge to go to the place where it all began.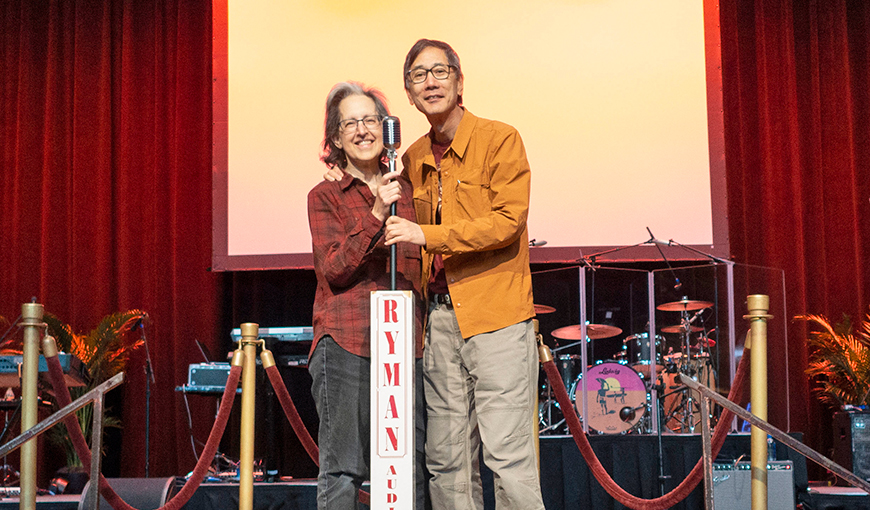 The timing wasn't perfect. The Nashville airport was a mess. It was windy and cold. But we got to geek out for a few days in some of the city's shrines to country music, including the Country Music Hall of Fame, the Ryman Auditorium, the Johnny Cash Museum, the Patsy Cline Museum, and the honky tonks on lower Broadway.
Back at the hotel, we even borrowed a portable turntable and vinyl albums from the front desk so we could listen to Johnny and Patsy in our room. And we did other stuff too, like make a pilgrimage to Ann Patchett's dog-friendly bookstore, Parnassus, and to Martin's Bar-B-Que for their amazing pulled pork sandwiches.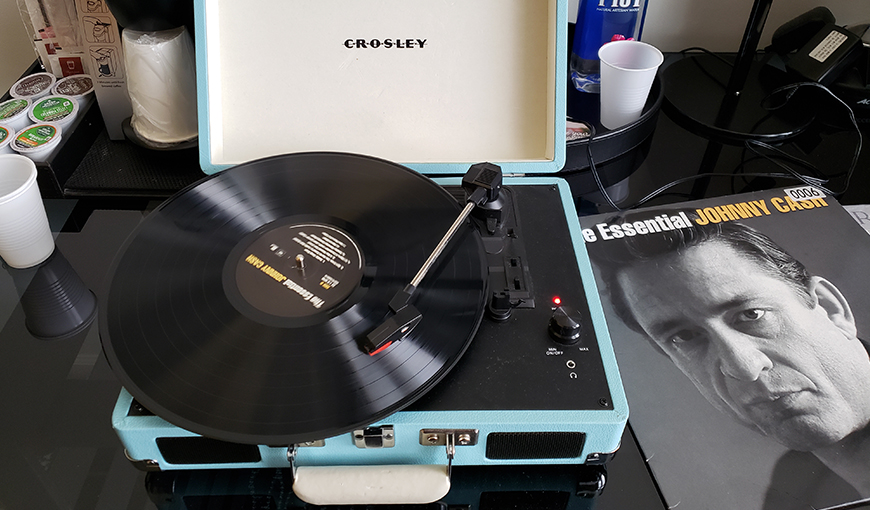 Besides coming home with lots of cool merch—think Johnny Cash coasters, a Patsy Cline umbrella, and refrigerator magnets shaped like tiny banjos—we're so glad we went when we did because a few weeks later, the world was locked down. Back at home, with unexpected time on my hands, I wrote about our adventures, and I'm so grateful to the editors at Potato Soup Journal for publishing the story. It's called The Ken Burns Effect, and you can read it here.